What is dance/movement therapy?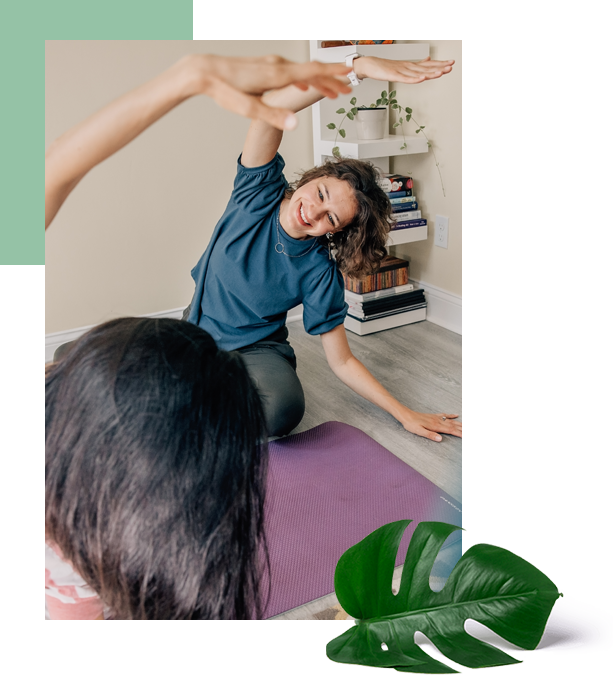 Every small movement, gesture, even your energy level are an expression of who you are, what you're feeling, and what you have lived through. Dance/movement therapy helps you get to know your body and identify these unconscious patterns. You'll learn the stories these patterns are telling you, let them release, and feel more at peace.
Dance/movement therapy is not regular dancing. In this approach, movement provides information for greater insight into your problems and functioning and is used as a therapeutic tool.
Nonverbal communication, like movement, gestures, and energy, is more than half of our communication with yourself and others. Dance/movement therapy helps you access this language. Understanding your movements can help provide insights into your functioning and also be a source of communication between you and your therapist.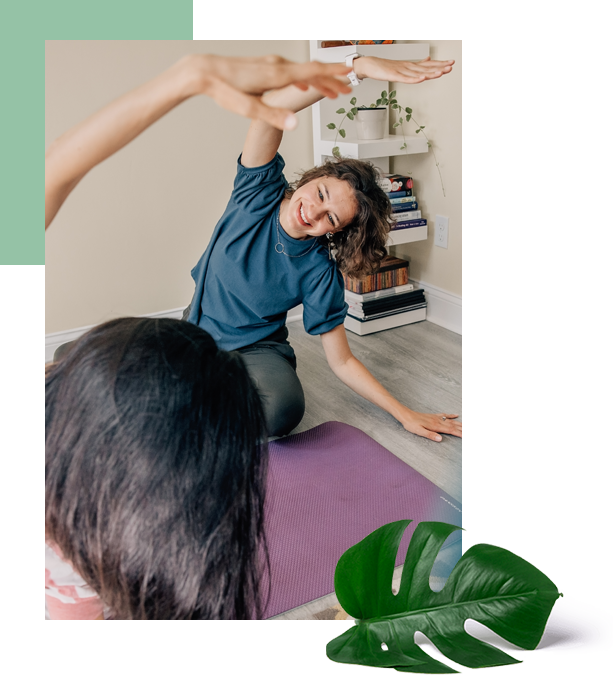 Who can benefit from dance/movement therapy?
Dance/movement therapy is for everyone. You don't even have to like to dance to benefit from this therapeutic approach. Being expressive with your body can be a freeing, beautiful experience.
It can help you address emotional difficulties, such as anxiety, depression, and stress. It's also effective when working on trauma, relationship issues, self-esteem, and body image.
How does dance/movement therapy work?
Dance/movement therapy centers around the idea that your life experiences and feelings are part of your body. Difficult emotions and traumas can become trapped in your body. They may cause you to behave or move in certain ways or affect you physically.
Learning to access this information in your body can help provide you with a deeper, longer-lasting change than only focusing on the mind.
Dance/movement therapy helps you develop the ability to be present in your life and respond authentically. You also learn how to understand and gain insights from your body and nonverbal movements.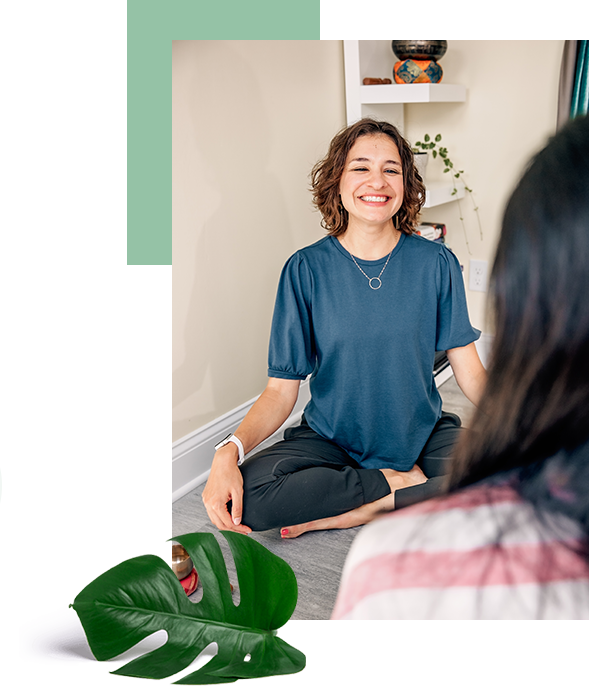 How Kimberly Schmidt Bevans, LMHC, BC-DMT uses dance/movement therapy in sessions
First, we'll establish our sessions as a safe place for you to explore your emotions, thoughts, and issues that you want to work on in therapy.
Each session will be tailored to your specific needs at the moment. When incorporating dance/movement therapy, I will help you begin to identify and understand the signals your body is sending you. To do so, I'll observe your movements in our sessions, how they change based on our conversations, then tell or show you what I see. As a dance/movement therapist, I will also match your energy level and respond with my own body in ways to support what you're feeling.
I may guide you to try different movement patterns, try different shapes with your body, or invite you to move around the room. I may use mirroring, which means I match and echo your movements to validate your experience and feelings and express compassion. The movements are a tool and intervention to help you access your unconscious patterns and move towards a place of healing. It is also a tool to help build our relationship and further establish trust.
We also talk about the movement, the emotions, memories and images that arise for you, to help further process the experience and deepen the mind/body connection.
Common questions about dance/movement therapy
While my clients are intrigued and curious about using dance/movement therapy,
they often also have questions about what it looks like in session. Here are a few common questions.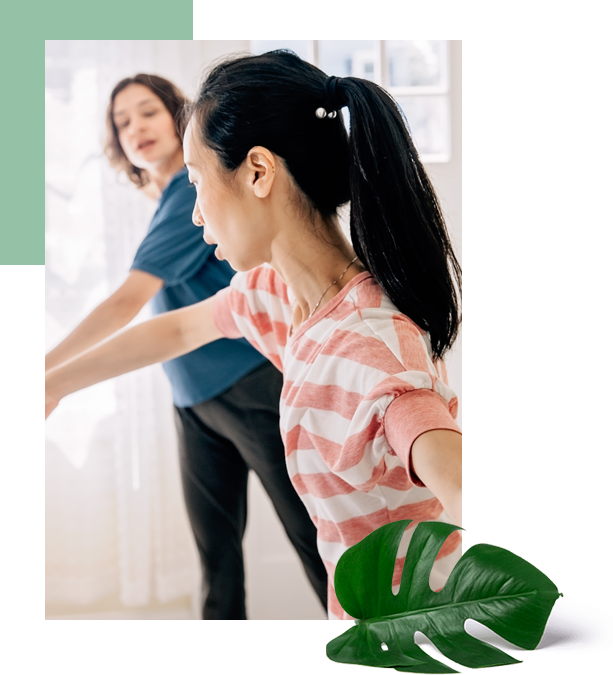 Do I have to like dancing or be good at it?
Nope! Our bodies are always speaking. Dance/movement therapy helps you uncover what your body is saying. In therapy, you'll also learn how to use this awareness to work through stuck places and feel better. You'll also identify patterns of movement in your body that are helping you!
What if I don't feel like moving?
You're not alone! But here's what's great, even feeling stuck, frozen, or hesitant to move provides a way to learn about yourself that will help you solve your problems, anxieties, or whatever doesn't feel right in your life.
What do I wear to sessions?
You can wear whatever you feel comfortable in, whether athleisure wear, jeans, slacks, skirt, or dress. The most important part is that you are comfortable and feel like you can move with ease.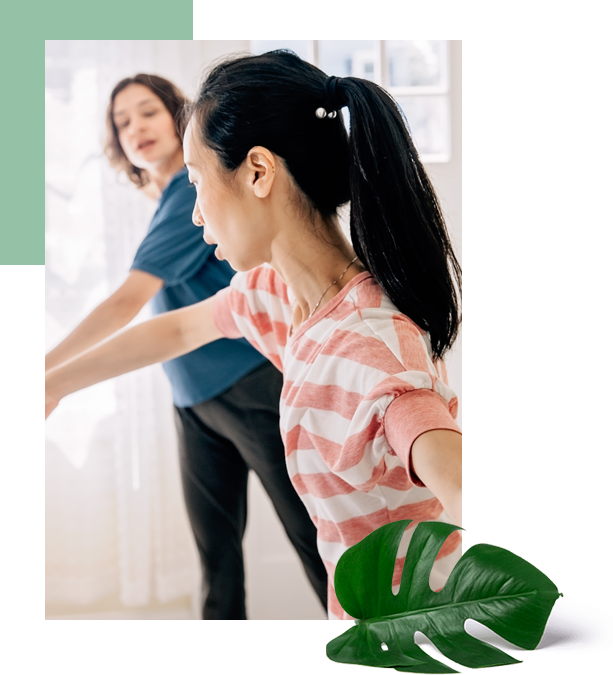 Are you ready to experience therapeutic strategies
that go beyond traditional talk therapy?
My unique body-focus therapy uses more than talk-based therapy to help you gain insights, address your current problems, and create the fulfilling life you want. Schedule your free phone consultation so we can discuss if my approach is right for you.
Let's work together to unlock your authentic self, so you feel alive, present, and available in your life again.