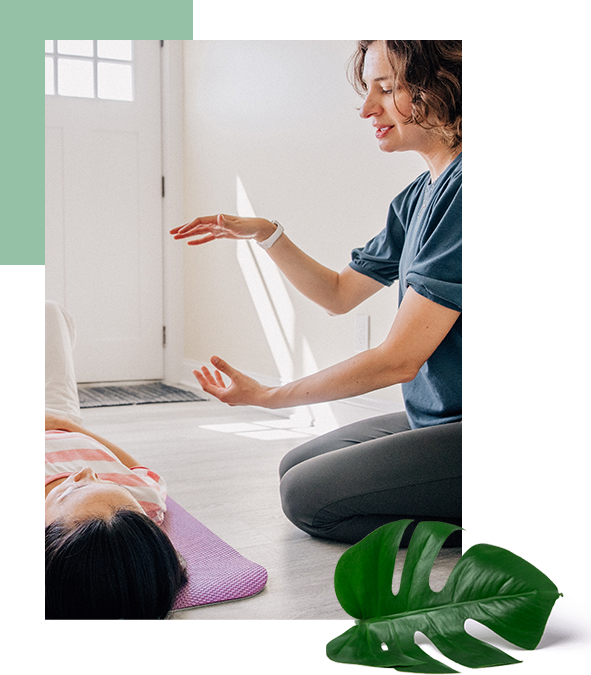 Somatic-based therapy is a more holistic approach that helps you reconnect and access the connection between your body and mind. This approach uses various body-based strategies to enhance and gain Greater insights from talk therapy.
This approach helps you tune in to the messages your body is trying to tell you. When you experience a trauma or event, it can leave a record that's stored in your body. These unconscious body patterns can be difficult to access with talk therapy alone.
Somatic therapy helps you tune in to these unconscious patterns and messages. As you reveal and work through what your body is expressing, you can gain Greater insights and clarity into yourself and problems.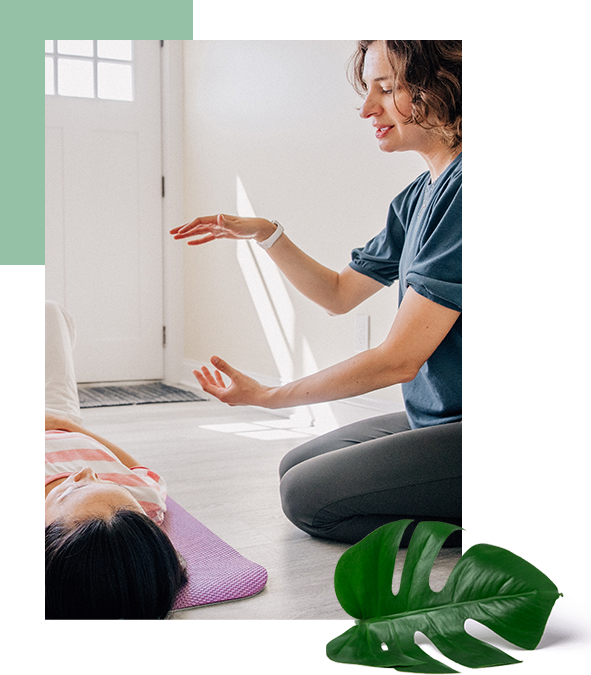 Who can benefit from somatic therapy?
We all have bodies, so everyone benefits from body-based therapy!
A somatic therapy approach can be particularly helpful for people who feel that they need more than a traditional talk-based therapy.
Somatic therapy can help with:
Anxiety
Increased clarity and insights
Stress
Personal growth and exploration
Depression
How does somatic therapy work?
Somatic (from the greek word soma, meaning body) or body-oriented therapies honors that all of our experiences are stored in the body.
Somatic therapy also helps people learn how to release physical tension and develop new and healthier thinking patterns and behaviors to life's difficulties. Some interventions commonly used in somatic therapy include breathing exercises, grounding techniques, sensation awareness, re-orienting to your surroundings, and more.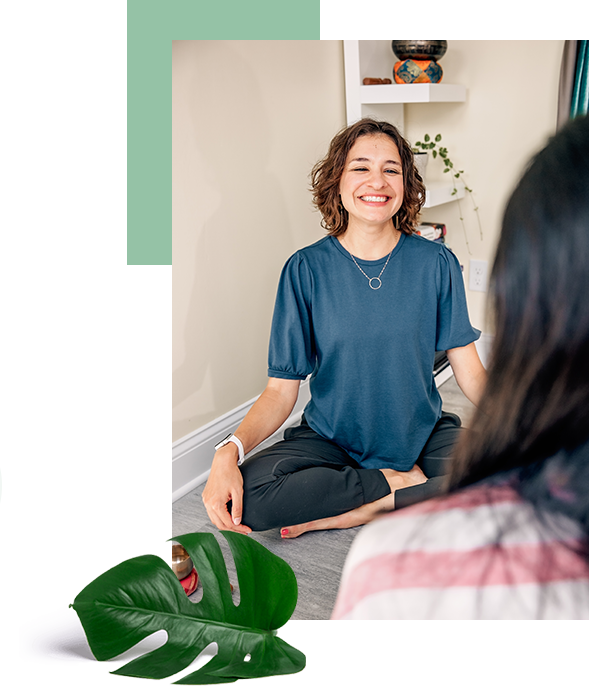 How Kimberly Schmidt Bevans, LMHC, BC-DMT uses somatic therapy in sessions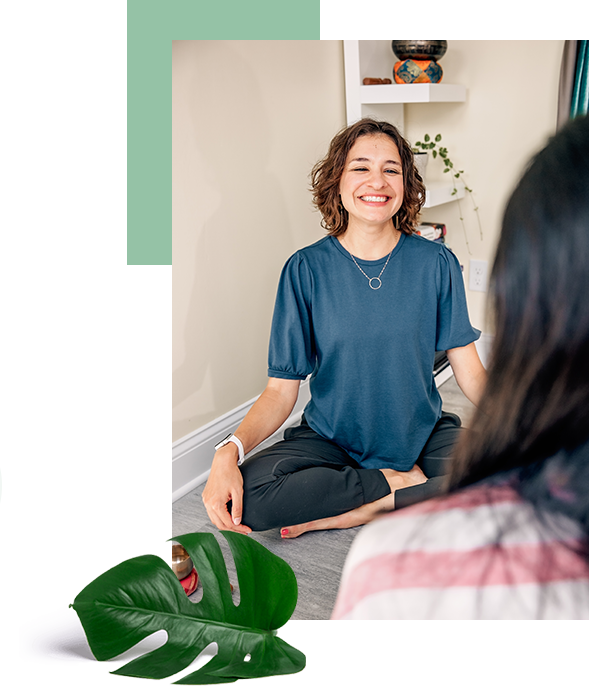 We begin by creating a safe place for you to begin exploring the issues that brought you to therapy. During sessions, I help guide and facilitate your journey as you explore the information stored both in your body and mind.
The approach and strategies used are tailored to what you need in that session to move you forward to increased insight and healing. One goal is to help you gently shift the unconscious body and behavior patterns that are no longer serving you.
During the course of our sessions, you'll also learn how to listen to your whole self—body and mind. I gently work with where you are to help you get to know your body better and learn the signals it's giving you. We'll also explore the reasons (very valid reasons!) why we sometimes ignore these signals.
As you become more aligned with your whole self, you'll feel more present and empowered in your life. Over time, you'll be able to learn new patterns of thinking and behaving that allow you to respond to life difficulties and emotions when they occur.
Are you ready to experience therapeutic strategies that go beyond traditional talk therapy?
My unique body-focus therapy uses more than talk-based therapy to help you gain insights, address your current problems, and create the fulfilling life you want. Schedule your free phone consultation so we can discuss if my approach is right for you.
Let's work together to unlock your authentic self, so you feel alive, present, and available in your life again.