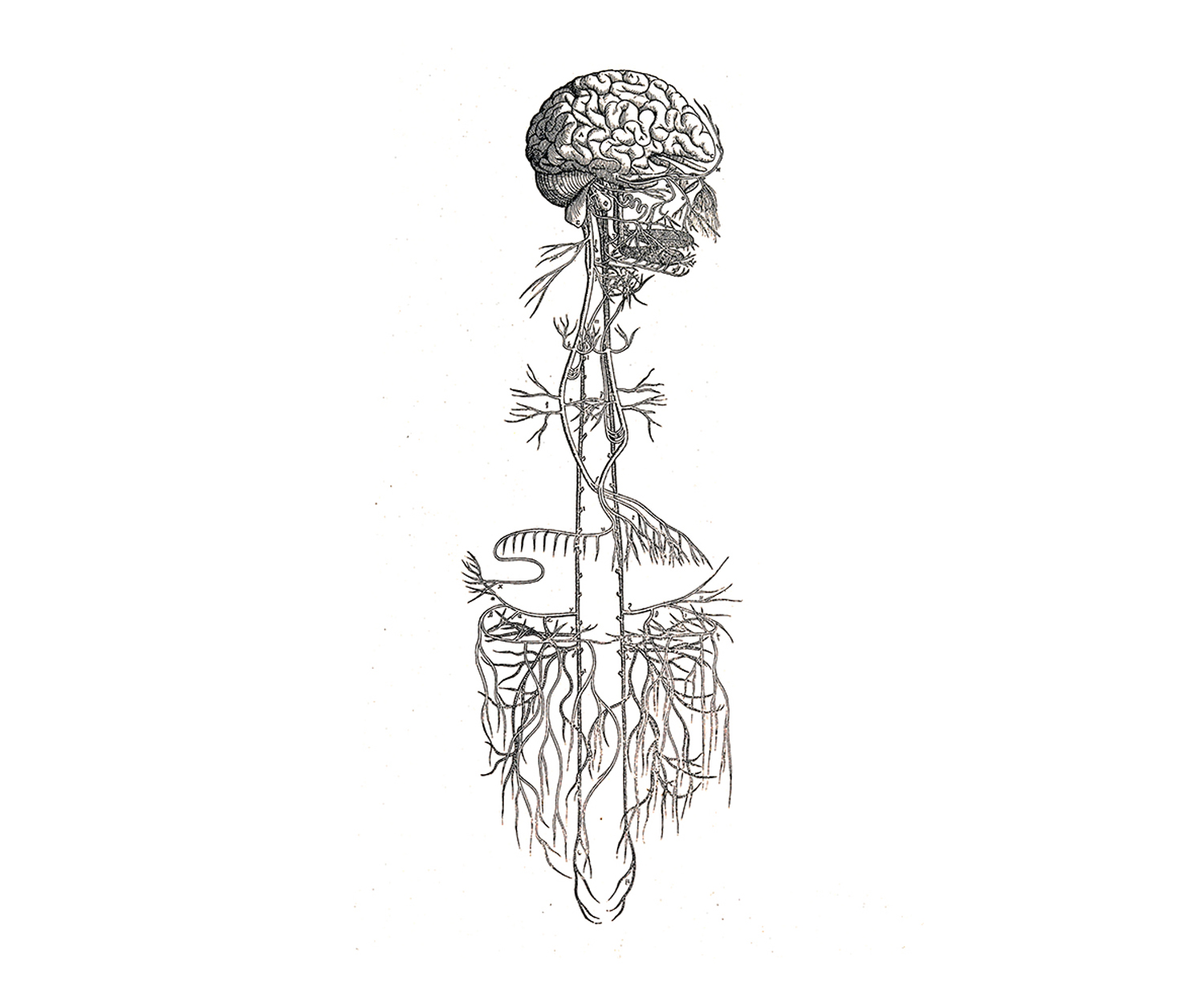 What is Polyvagal Theory and the Vagus Nerve?
If you've delved into the world of body-oriented therapy, you may have heard of Polyvagal Theory (the father and founder of this theory is
Stephen Porges
) and the vagus nerve. The vagus nerve, also called "the wandering nerve", is the longest nerve pathway in the body. It is the main component of the parasympathetic nervous system, which is responsible for "rest and digest." Rest allows for recuperation and digestion in both the digestion of food and also metabolizing experiences in our physical bodies. The vagus nerve connects to many different organs in the body. It sends information both from the body to the brain and the brain back to the body making it a key component in mind/body connection. When we have survival or trauma responses we can access the vagus nerve to bring us back to a resting, recovering state. Whether we are aware of it or not, the vagus nerve is essential for us to recover from
trauma
, stress and survival states, bringing us back into connection, rest and equilibrium in our body and brain. Moving our bodies and brains to safety (utilizing the vagus nerve) moves us into a different psychological state, for example we can move to calm. If we want to improve or encourage well-being, we can strengthen our ability to, what is called "down regulation", from fear and survival to safety and healthy engagement with others.
Let's Regulate!
Examples of accessing the vagus nerve for regulation include: deep breathing, humming, singing, chanting, moving intentionally, meditation, intentional touch such as massage (self touch or massage that is welcome from someone else), and exposure to cold (take a cold shower or immerse your face in cold water).
Want to Know More?
Let's talk about your
trauma
recovery and
body-oriented therapy!
 Fill out my
contact form
or send me an email so we can connect!
I am currently accepting new clients who live across Massachusetts, including  Boston and the surrounding area such as Allston, Belmont, Brookline, Chestnut Hill, Concord, Jamaica Plain, Lexington, Medford, Melrose, Newton, Needham, Norwood, Milton, Somerville, Waltham,Watertown, Wellesley, West Roxbury, Westwood and more.